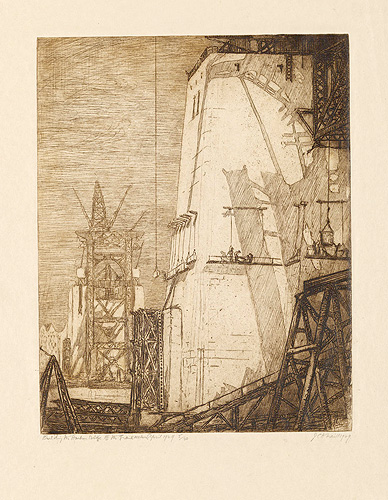 Building the Harbour Bridge III the granite workers (Edition: 5/30), 1929
Jessie Traill
Etching
ML PXD335, Vol. 3, No. 3

Jessie Traill's beautiful series of etchings and aquatints documenting the building of the Sydney Harbour Bridge is testament to her love of watching construction. Jessie Traill's Bridge is detailed and precise. Her use of perspective, contrast and the effects of scale invests her work with a sense of drama, monument and industriousness, accentuated by the antlike size of the construction workers.
Display period: January – December 2007