AMAZE - The Michael Couch Gallery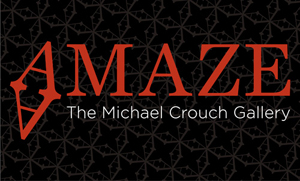 In a time of instant communication and digital media, the power of seeing the original object remains undiminished. The stories behind an object are as interesting as the object itself.
The range and depth of the Library's collections continue to surprise and intrigue. They have grown to over 5 million items through purchase, bequest and donation. While the collections tell us about our past, we also collect materials that reflect contemporary society, the here and now. We see ourselves as custodians of memories for the people of NSW, whether those memories are found in Joseph Banks' Endeavour journal or in a throwaway flyer for a Sydney dance party.
Visitors to this gallery will experience little-seen items from the Library's collections and the hidden stories and personal histories behind them. A wide range of people have selected these items, bringing different viewpoints and opinions to their interpretation. The displays change regularly to reflect the constant movement and shifting focus in our everyday lives.
Find out more about the items in this gallery on the Curio website.