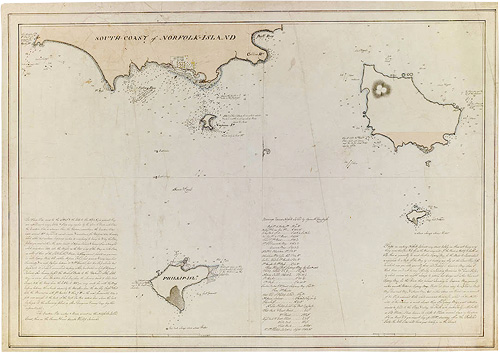 South coast of Norfolk Island, 1791
William Bradley
Manuscript chart, ink and wash
DL Cb 79/5

Newly formed penal settlements at Sydney Cove, New South Wales and Sydney Bay, Norfolk Island occurred almost simultaneously. On 26 January 1788, landing operations began at Sydney Cove. On 15 February 1788, Governor Phillip dispatched Supply from Port Jackson to establish a penal settlement at Norfolk Island (1788-1814).
Display period: April – December 2007