David Scott Mitchell and the Mitchell Library

The Mitchell Library opened its doors on the 9th of March 1910, a fitting memorial to the man who built its foundation collection, David Scott Mitchell.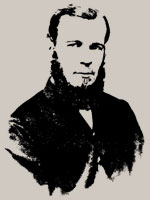 Born in Sydney in 1836 to a wealthy doctor & businessman, Mitchell began collecting Australiana seriously in the mid-1880s. With the means to pursue his passion, Mitchell devoted the later years of his life to compiling an unrivalled collection of some 40,000 books, 300 or so pictures and about 1400 manuscript volumes.
Australia's greatest cultural legacy
In 1898 Mitchell agreed to bequeath his collection to the state of NSW provided that the government constructed a new Library building to house it. His gift is perhaps one of the greatest acts of benefaction ever seen in Australia. Construction of the new Library began in 1906 – Mitchell himself died in July 1907. Its beautiful art nouveau rooms form the north western corner of the present State Library complex.
Mitchell was a consummate collector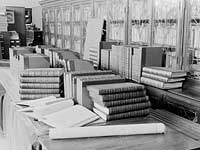 Indeed it was said of him that he 'started collecting books and at last the collection collected him.' When the Library opened it was seen as the de facto national library of Australia, and many important collections came its way because of this status. The Library has remained committed to building its collections with quality and relevant material since the day it opened its doors.
Built around the extraordinary legacy of David Scott Mitchell, the Library maintains its premier role of recording, maintaining and preserving the documentary heritage of NSW and Australia.