Events Calendar - 2010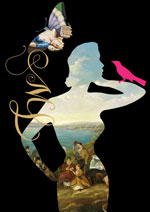 We are planning an exhilarating and varied range of events for the Mitchell Library's centenary celebrations in 2010.
Just a selection of our program highlights are listed here.
Make the most of the special 2010 program by ordering your free seasonal 'What's on' brochure detailing upcoming events, workshops, movies and courses. Telephone (02) 9273 1770, email bookings@sl.nsw.gov.au or visit www.sl.nsw.gov.au/events.
Adults
Inside OUT – Backstage Tours
Dates
Times & Meet
Info & Bookings
Go behind the scenes to stacks, preservation studios, the Mitchell Librarian's historic office and other parts of the Library rarely open to the public. See kilometres of books, fascinating collections and collectables, and special research rooms in this one-hour walking tour.
Tue 11 May -->
Thu 13 May -->
Sat 15 May -->
Tue 1 Jun -->
Sat 5 Jun -->
Tue 8 Jun -->
12.30 – 1.30pm
5.30 – 6.30pm
2.00 – 3.00pm
12.30 – 1.30pm
2.00 – 3.00pm
5.30 – 6.30pm

Mitchell Vestibule
$20 per person
Out of the Vaults
Dates
Times & Meet
Info & Bookings
Enjoy an intimate viewing of some of our most iconic and intriguing items. On the first Thursday of the month in the exclusive Sir William Dixson Research Library, rare items from the Library's world-renowned collection are taken out of the vaults. Their little-known stories and secrets are revealed by our Library experts.
Thu 6 May
Incunabula: books printed before 1500

Thu 3 Jun
Modern Architectural Drawings and Plans
5.30 for 6pm

Shakespeare Room,
Mitchell Wing
$25 per person
(20 person limit)
Includes drinks and canapés
Movies on Macquarie
Dates
Times & Meet
Info & Bookings
Don't miss engaging films from the State Library's unparalleled collection. Every second Thursday at lunchtime we screen rarely seen or historic films that reveal the depth and range of film making created outside the traditions of commercial features.
29 April
The Hunt for HMAS Sydney

13 May
Friendly Enemy Alien

27 May
Mawson Life and Death in Antarctica
12.10pm

Metcalfe Auditorium,
Macquarie Wing
Free
ONE hundred Gallery Walk
Dates
Times & Meet
Info & Bookings
Hear the amazing stories behind the wealth of treasures on display as you join curator Paul Brunton, for a guided tour of the exhibition.
Wed 5 May
12.30 – 1.30pm

Information Desk, Macquarie foyer
$15
Bookings essential
Inspiration and influence
Dates
Times & Meet
Info & Bookings
Join us for a series of fascinating talks on the history, influence and inspiration of the Mitchell Library. Learn about David Scott Mitchell, the Library's extraordinary benefactor; about the history of the Library itself; about the wonderful people who have worked at the Library; and about the impact of the Library's collections on Australian cultural history.

Presented for the Mitchell centenary in association with the University of the Third Age

Tuesday 20 April – Paul Brunton, Senior Curator, Mitchell Library, tells the story of Australia's greatest philanthropist, David Scott Mitchell

Tuesday 27 April – Mitchell Librarian Richard Neville tells the fascinating story of the history of the Mitchell Library

Tuesday 4 May – Emeritus Professor Brian Fletcher, author of Magnificent Obsession: The story of the Mitchell Library, talks about the contribution of Mitchell Library staff to Australian cultural life.

Tuesday 11 May – Elizabeth Ellis OAM, Emeritus Curator and former Mitchell Librarian, discusses the impact of the Library's collections on Australian cultural life.

Tuesday 18 May – Join a guided tour of the ONE Hundred, led by curator Paul Brunton.
Tue 20,27 Apr
Tue 4,11,18 May
10am

Dixson Room,
Mitchell Library
Free
Moving from analogue to digital: the race against time
Dates
Times & Meet
Info & Bookings
Beth M Robertson, Manager Preservation, State Library of South Australia, and author of the Oral History Handbook, will present an opportunity to learn about the very uncertain future of analogue recording technology.

Beth will discuss the imperatives of moving to digital technologies to ensure that the recordings you produce today can be preserved for the future. Beth will make clear the challenges facing institutional collections in Australia and worldwide to digitise existing analogue recordings while necessary playback equipment is still available.

For the individual oral historian, this is your opportunity to be reassured that you can indeed use the new technology without anxiety and enjoy its many advantages. In the afternoon Rosemary Block, Curator of Oral History, State Library of NSW, will conduct a practical seminar on oral history practice and technique.
Sat 8 May
10am for
10.30am – 4.45pm

Metcalfe Auditorium,
Macquarie Street building
$50, $45 (Friends)
$40 (Oral History Association of Australia members) includes lunch.

Morning or afternoon sessions
$20 each ($30 with lunch)

SYDNEY WRITERS' FESTIVAL
Dates
Times & Meet
Info & Bookings
The Sydney Writers' Festival began at the State Library in 1997.

A writers' treasure chest
Writers have traditionally used the Library's collections to research their chosen topic. Uncover the rich variety of resources available, both onsite and online, take a tour of the reading rooms and view a display of collection items relating to famous authors.


Mon 17 May
Tue 18 May
Wed 19 May
12.30pm to 1.30pm

Meet in the foyer,
Macquarie Street building
Bookings for all Sydney Writers' Festival Events and workshops are through the Sydney Theatre
(02) 9250 1988
www.sydneytheatre.org.au

$20
Limited to 15 people per tour
Writing for script, screen and stage
Gain experience from those who write for non-book formats. Comedian and author David Smiedt talks about writing for live performance; playwright Katherine Thomson reveals the successes of writing for theatre and screenplays; and screenwriter Tim Gooding speaks on writing for feature films and television.


Tue 18 May
5.30pm for 6pm

Metcalfe Auditorium,
Macquarie Street building
$20

Workshops
All Sydney Writers' Festival workshops are held at the State Library of NSW during festival week, Saturday 15 May to Sunday 23 May.

The workshops are conducted by recently published and acclaimed local and international authors with experience in teaching what they know.

For the full program of Sydney Writers' Festival participants and events see www.swf.org.au
(02) 9250 1988
www.sydneytheatre.org.au
or visit the box office at Sydney Theatre (located in the foyer)
22 Hickson Road Walsh Bay
Family
Check it OUT - Library Information Day
Dates
Times & Meet
Info
A day for the whole family to celebrate the Mitchell Library's centenary with artists, collectors, and an exciting program of engaging activities including:

● Listen as ABC radio 702 broadcasts live OUTside the Library

● Watch talented chalk artists as they bring the pavement to life with 3-D drawings

● Create your own art work on a chalk-board snake — great fun for kids of all ages

● Discover ONE hundred items on display in our celebratory exhibition, including Bligh's logbook from the Bounty, Patrick White's Nobel medallion and The man from Snowy River manuscript

● Enjoy a Cairo Jim adventure in the Glasshouse for five to 15-year-olds

● Be amazed by street performers, musicians and much more

• Hear about the Library's diverse services, including the Family History Service, Indigenous Services and Business Services

• Find out how you can research in the Library and from home
Sat 13 Mar
Mitchell Library
Western Forecourt
Macquarie Street

9am – 12 noon
Free








Children's Program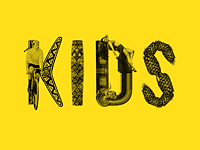 ONE hundred will include children's captioning. Look for a program of activities built around the exhibition, both in and outside school holidays.
Download the Family Trail through the Library and exhibition - PDF (567KB)
Highlights of the children's program will include interactive exploration of the Library on Cairo Jim's Mysteries of the Mitchell tour and in the galleries we'll host workshops by emerging artists and authors.
Kids @ the library – Take me OUT
12th – 16th April 2010
OUT back - Cairo Jim and the Mysteries of the Mitchell
Dates
Times & Meet
Info & Bookings
Back by alarming popular demand – an escorted backroom tour of the historic Mitchell Library, uncovering the unusual and amazing with Cairo Jim (Geoffrey McSkimming, author of the Cairo Jim Chronicles)

5 years and above
Mon 12 & Tue 13 Apr
10am – 10.40am
11am – 11.40am
12am – 12.40pm
$15 per child
Suitable for children 5 and above
Drawn Out
Dates
Times & Meet
Info & Bookings
Inspired by the ONE Hundred Exhibition, create your own collectables with exhibition artist Todd Fuller.

8-15 years
Wed 14 Apr
Fri 16 Apr
11am – 12.30pm
1pm – 2.30pm
$20 per child
Suitable for children 8-15 years
Spell Out
Dates
Times & Meet
Info & Bookings
Use our unique alphabet to make your name and explore some of the State Library's extraordinary collections.

5-10 years
Wed 14 Apr
Thu 15 Apr
1pm – 2.30pm
11am – 12.30pm
$20 per child
Suitable for children 5 – 10 years
Look Out
Dates
Times & Meet
Info & Bookings
Children and families tour of the ONE hundred exhibition

Families
Thu 15 Apr
Fri 16 Apr
2pm – 3pm
Free
Read Out
A storytelling session with Pauline – listen to Australia's best selling picture book of all time - Possum Magic - and make your own Hush to take home. Preschoolers and families
Fri 16 Apr
10am – 11am
$10 per child
Schools' Program
Primary and secondary school students and teachers will engage with ONE hundred through educator-led and self guided tours, supported by a teacher preview evening on March 17th 4.30 pm - 6 pm and a range of online learning resources.