Explore the continuously evolving Heritage Collection, presented by the Nelson Meers Foundation.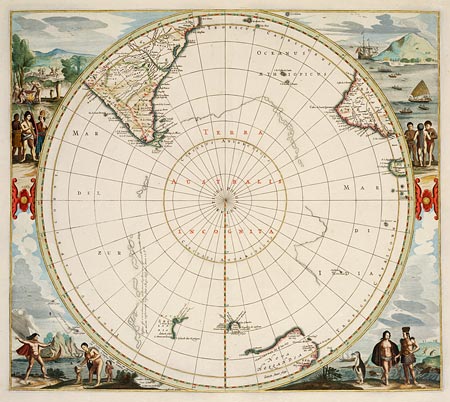 Terra Australis incognita, 1597-1651
Hendrick Hondius
handcoloured printed map
DL Cb 65/8

Maps of the southern lands have been made for centuries. From the early attempts to provide a shape to the suggested land masses at the bottom of the globe to the satellite images of today, these maps have revealed a strange and beautiful land of ice and rock, surrounded by ocean and populated by different birds and animals.
On display: January to November 2009