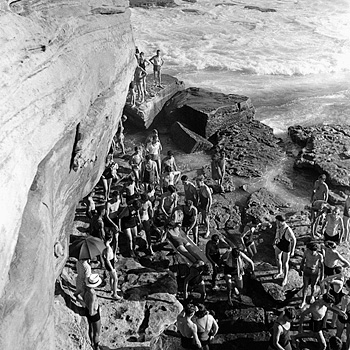 George Caddy, 20 February 1937
a2391008

Wild seas caused by a cyclone north of Newcastle created havoc along Sydney's coastline. As The Sydney Morning Herald (22 February 1937) noted:
The sea along the coast in the weekend was very rough, particularly on Saturday. Members of the lifesaving clubs made many rescues.
The young woman in this rescue at Ben Buckler was lucky. The following day, a big wave swept seven-year-old Noel Schneider to his death at the same place, from a rock four metres above the water.