License Fees and Rebels : Eureka Stockade
By forcing each gold digger to purchase a license (also called a miner's right), the colonial government could generate revenue to police the goldfields. The government charged each digger one pound, ten shillings each month for the license to dig in the hope that it would drive some classes of people back to the cities. Diggers sold their belongings, sometimes even their horses to pay for the license to dig.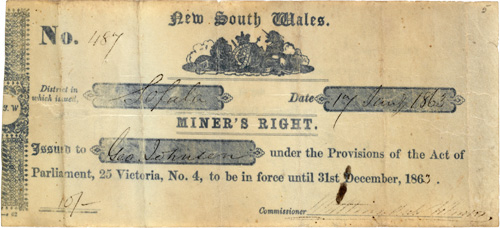 The search for diggers' licenses on the goldfields were conducted by police. The intense dislike of the license system united the diggers and the legendary mateship that developed amongst the diggers is often attributed to their mutual hatred for police authority.
The warning would go about amongst the diggers that the police were approaching, with the cry, 'Joe, Joe!' or 'Traps' (troopers): 'the traps are out today'.
Widespread police corruption and the licensing system ensured that diggers were united against these forces of authority on the goldfields.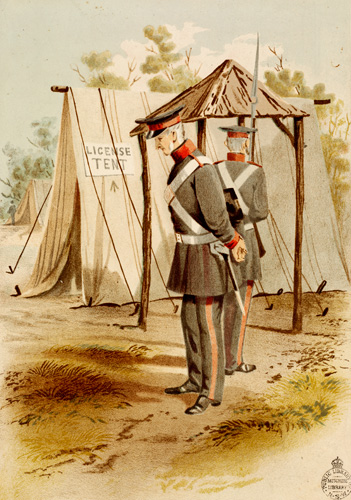 The 1854 rebellion of diggers on the Ballarat goldfields, known as the Eureka Stockade was an outpouring of anger at the license fee system.
Read Italian digger, Rafaello Carboni's eye witness account of the rebellion