Rumours of Gold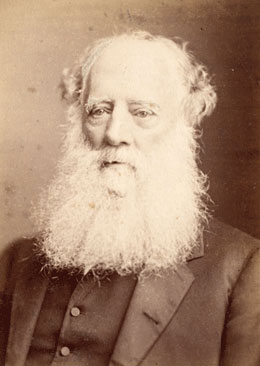 Reverend William Branwhite Clarke
, n.d, by J. Hubert Newman
Photograph, PXA 1023 No. 56
The first gold discoverers were shepherds, surveyors and clergymen. As early as 1823, surveyor James McBrien noticed gold particles by the Fish River east of Bathurst.
Shepherds searching for grazing lands travelled westwards over the Blue Mountains and moved onto land which revealed gold-bearing quartz reefs.
An ex-convict and shepherd named McGregor found many pieces of gold in the Wellington region and chipped parts off to take to Sydney where it was displayed in jewellery shop windows.
However it wasn't until the 1840s that gold exploration was seriously discussed by geologists such as the Reverend William Branwhite Clarke.
Anglican clergyman and geologist, Rev. Clarke was principal at the King's School, Parramatta and later the rector at St Thomas', North Sydney. His passion was geology and in 1841, while exploring the Blue Mountains for fossils, he examined granite slabs near Hartley and discovered particles of gold.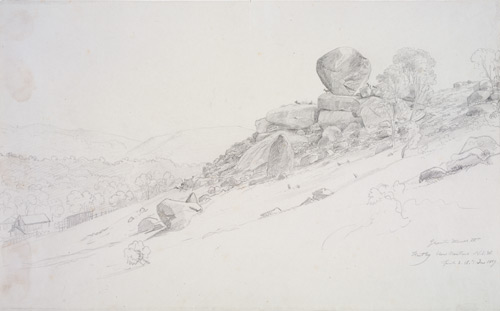 Hartley, Blue Mountains N.S.W
, 1859, by Eugene von Guerard
Pencil drawing, DG*D17/27
Clarke wrote that the country would be found 'abundantly rich in gold'. He continued to collect specimens and in April 1844 he informed Governor Gipps of his finds and later claimed that the governor directed him to 'Put it away, Mr. Clarke, or we shall all have our throats cut'.
The ruling elite feared that a predominantly convict population striking it rich would lead to greater crimes or result in a convict rebellion brought on by greed for gold.
A gold rush in the bush, away from the main population centre could upset the status quo of the ordered convict society.
Learn about Edward Hammond Hargraves and his gold discovery west of Sydney

John Lister and the Tom brothers were Hargraves' assistants. Read their account