Indigenous Australians
Explore interpretations of Aboriginal culture, history, language and art through the Library's stunning collections of manuscripts, artworks, photographs and printed books.
Through Eora, discover Aboriginal Sydney in the early years of the Colony.
Read about George Augustus Robinson (1791-1866), the last Protector of Aborigines, whose travels throughout Tasmania and Victoria give us an unparalleled understanding of Aboriginal Australians and their experiences during the initial years of European settlement.
Meet David Unaipon (1872-1967), who became a great inventor and conciliator, as well as Australia's first published Aboriginal author.
See artworks by Aboriginal artists, Mickey of Ulladulla and Tommy McRae, whose works vividly depict their lives and local communities.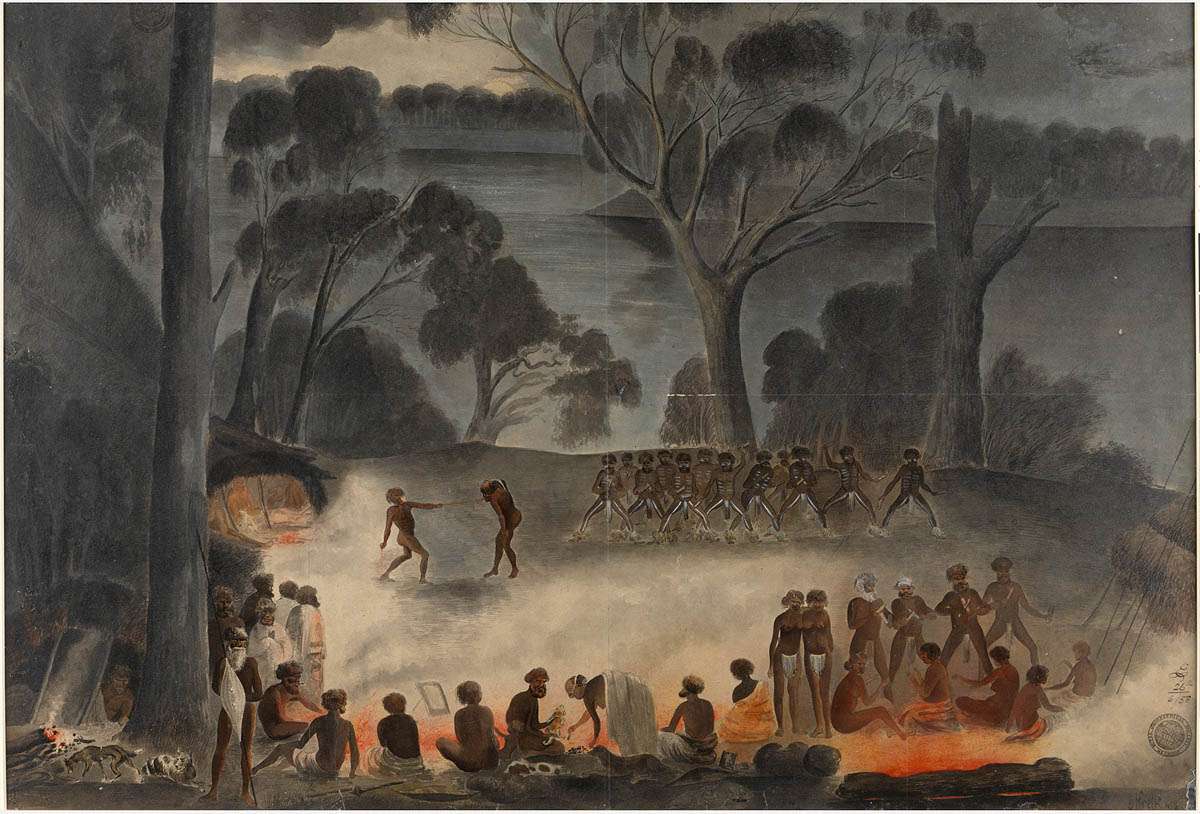 The State Library has considerable resources in the area of Australian Indigenous research.
Indigenous Australians is made possible through a partnership with Rio Tinto.