Lasseter's lost reef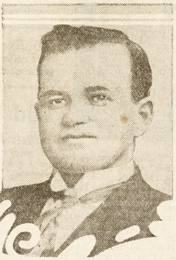 Lewis Hubert Lasseter, originally from country Victoria, led an eventful life even before his travels into Central Australia at the age of fifty. As a young man he travelled and lived in the United States in the early 1900s and married his first wife in New York state. Returning to Australia, he worked as a maintenance man, a market gardener and in the 1920s worked as a carpenter in Canberra building the first Parliament House. At the time of his marriage to his second wife, Louise Irene Lillywhite, he had added Harold Bell to his name. Calling himself Harold Bell Lasseter, he was nicknamed Das or Possum.
Settling in South Sydney, Lasseter worked for a brief time on the construction of the Sydney Harbour Bridge. During the Great Depression, labouring jobs in Canberra and on the Harbour Bridge were employment projects for unemployed men.
In 1929 Lasseter began writing to various federal and state politicians claiming that decades earlier, he had discovered a rich gold bearing reef in Central Australia, with gold "as thick as plums in a pudding".
Lasseter claimed he had travelled to the area in the search for rubies and had stumbled upon the gold reef. He did not receive support from politicians and instead turned to the Australian Worker's Union.