The first expedition
The expedition travelled with a Thornycroft vehicle: a six-wheel, two and a half ton truck which had been donated by the manager of Thornycroft Motors. This was packed full of supplies for the journey and loaded onto a railway truck at Darling Harbour to be transported to Alice Springs. The expedition set out from Alice Springs on 21 July 1930.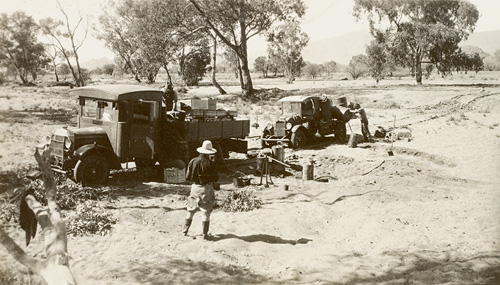 This expedition was the first to include use of a light plane (a Gypsy Moth) which was renamed Golden Quest for the journey. Golden Quest 1 was short-lived (an omen for the expedition perhaps). Coote attempted a take-off from a make-shift runway at Aiai Creek in Central Australia which proved too short. A wing clipped part of a fallen tree and the plane ended upside down, standing on its nose with both wings damaged. A replacement aircraft was provided which was named Golden Quest II.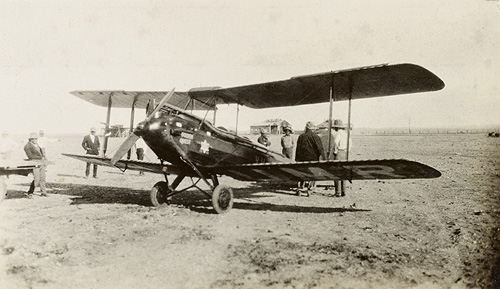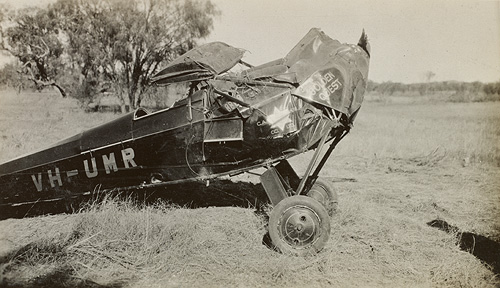 > View more photographs from the 1930 `CAGE' expedition in search of Lasseter's reef

Fred Blakeley in his book, Dream Millions described Harry Lasseter as "a little nuggetty fellow, darkish complexion, flat chubby face with no nose-bridge. He was partly bald and his scalp showed many deep scars. He was a man of jumbled moods and never quite happy; if anything went a bit wrong he sulked. His special pastime was singing hymns, all set to the one tune, for he was a Mormon by faith. He joined that crowd in America and was a naturalized American".
Lasseter kept to himself for most of the journey, writing in his diary and sleeping apart from the group in the cabin of the truck. His lack of knowledge of the area they travelled through produced doubt in the minds of the other members of the expedition that there ever was a gold reef in Central Australia.
> Link to additional photographs of the expedition taken by pilot, Errol Hampton Coote