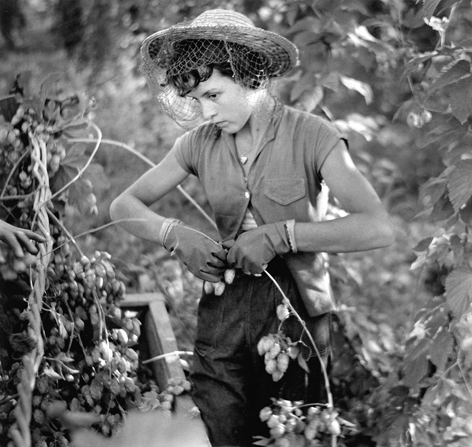 The Hop Picker, Ovens Valley, 1957

The young girl was among the scores of seasonal farm workers who came each year for the harvest at the Rostrevor hop garden, the biggest on mainland Australia. Established in 1890 by the Chinese born Panlook family, the property originally grew tobacco, but switched to hops in the 1930s. No longer a family enterprise, it is owned by a major brewing company.
Hop flowers can cause an allergic skin reaction in some people. This youthful picker has chosen rubber gloves for protection. Other pickers used gloves plus buttoned down long sleeves or cotton socks with the toe cut out so they could be slipped over the arms above gloves.