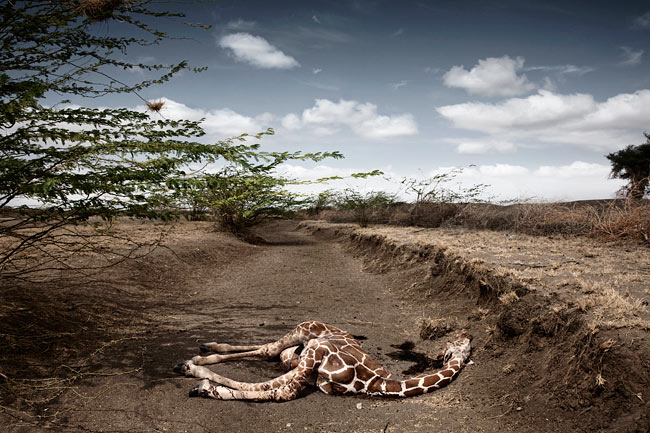 2nd prize Contemporary Issues Singles
Photographer: Stefano De Luigi, Italy, VII Network for Le Monde Magazine

A giraffe, killed by drought, lies in a dry river bed in Wajir, northeastern Kenya. Wet-season rains in the region had failed completely for three years running. Many natural water sources had dried up and even the more resilient animals, such as elephants and giraffes were dying, alongside those more susceptible to water-shortage. The drought also caused immense suffering among nomadic pastoralists in the area, as their herds were decimated.