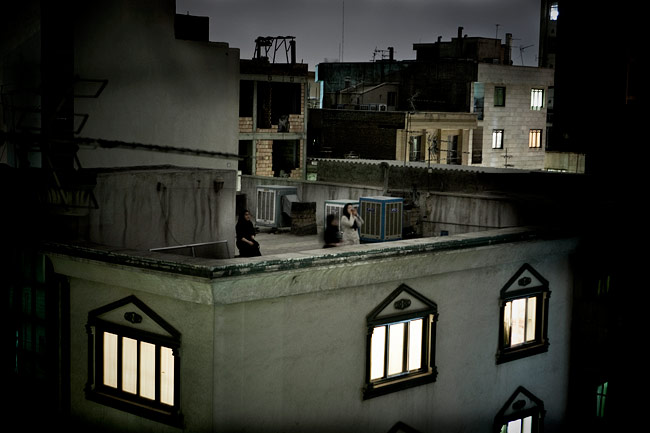 World Press Photo of the Year 2009
Photographer: Pietro Masturzo, Italy

Women shout their dissent from a Tehran rooftop on 24 June, following Iran's disputed presidential election. The result had been victory for President Mahmoud Ahmadinejad over opposition candidate Mir Hossein Mousavi, but there were allegations of vote-rigging. In the ensuing weeks, violent demonstrations took place in the streets. At night, people shouted from the roofs, an echo of protests that took place during the 1979 Islamic Revolution.