Seidler's scrapbooks - volume 3 (1963-1968)
This album includes articles relating to the Sulman Award-winning Australia Square, designed by Harry Seidler. Completed in 1967, it was Sydney's first highrise office tower. Newspaper and magazine articles of the day refer to its planning, construction and subsequent public reaction.
> View Harry Seidler's complete scrapbook, Vol.3, 1963-1968

Articles include the early planning, design and construction of Australia Square tower: "Urgent talks in council on skyscraper plans" (1962), "Support by council for square" (1962), "Australia Square plan passed: smaller tower" (1962), "Beauty in concrete for Sydney" (1963), "Tower design was a triumph" (1964), "Australia Square's first block finished" (1964).
Once completed, Australia Square was described as a towering giant for Sydney: "Undoubtedly one of the world's most impressive buildings" (1967), "Splendor in concrete" (1966), "This will be our tallest" (1966), "A work of art without equal in Australia"(1966), "Aust Square is example of urban renewal" (1967), "Circular skyscraper towers over Sydney" (1968), "Award winner – Sulman Medal to city tower" (1968).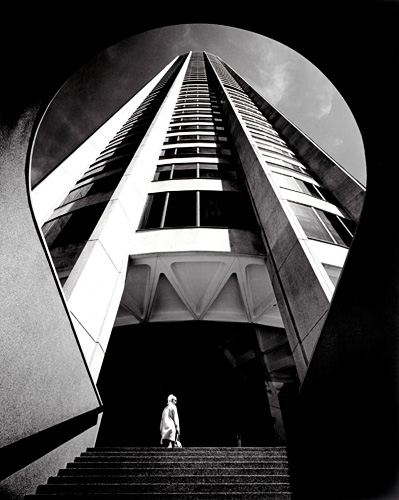 > Find more Harry Seidler collections relating to Australia Square

This scrap album also includes articles relating to Seidler's award winning Thredbo Ski Lodge: "A lodge on Snowy Mountains" (1963), "Wilkinson Award for 1965 for a house of outstanding merit" (1966).
During the 1960s, Seidler continued to be involved in urban planning and development: Articles included: "Plea for bolder city redevelopment" (1965), "I am concerned" (1963), "A brand new city – planning essential, say top architects" (1963).