Isaac Nathan
Isaac Nathan (1790-1864), performer, composer, teacher, critic, theorist and musical publisher, is probably best known for the Hebrew Melodies, the result of a collaboration with Lord Byron, whom he met in 1814.Known as the Father of Australian Music, Nathan also assisted the careers of numerous colonial musicians during his twenty year residence in Australia from 1841.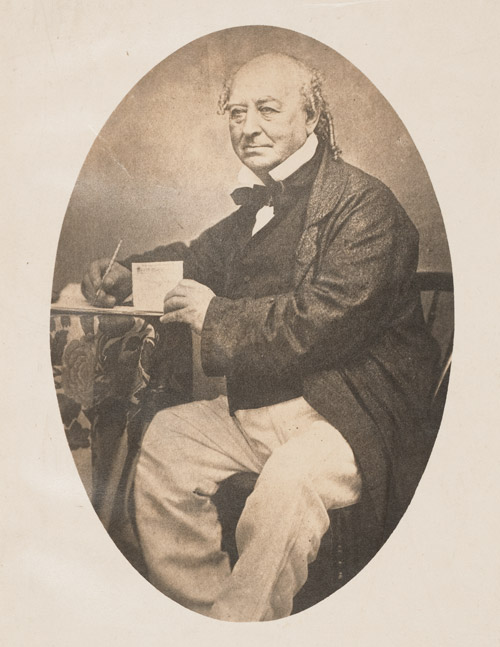 Portrait of Isaac Nathan, ca. 1860
Carte de visite photograph. P1/ 1222
Born in Canterbury, England, and educated at Cambridge University, Nathan later became music librarian to King George IV. Financial problems influenced his decision to emigrate to Australia, and on his arrival in 1841, he became choral director of St Mary's Cathedral, Sydney. His Don John of Austria was the first opera to be written, composed and produced in Australia, and was first performed in Sydney in 1847.
Nathan was also the first professional musician to transcribe Aboriginal music. His Australian publications include Series of Lectures on the Theory and Practice of Music (1846) and The Southern Euphrosyne and Australian Music Miscellany (?1849). Nathan was killed when alighting from a horse-drawn tram in Sydney on 15 January 1864.