From Terra Australis to Australia
In May 1787 the British government sent the First Fleet 20,000 kilometres around the world. It was the largest fleet to enter the Pacific. The 11 ships arrived in Sydney Cove on 26 January 1788. The colony very nearly collapsed in the coming years as they had little success in growing crops and relied on supplies brought in by sail.
The Library has an unrivalled collection of original journals, logbooks, letters, paintings, prints, drawings and books covering the voyage of the First Fleet, the mutiny on the Bounty, Matthew Flinders' mapping of the Australian coastline and other important events from the early years of Terra Australis.
Navigate to the digitised items via the left menu and delve deeper into the Library's collection via links to the Library's catalogues and further resources in the Discover More feature.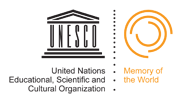 From Terra Australis to Australia is made possible through a partnership with John T. Reid Charitable Trusts and the Thyne Reid Foundation.