The Greatest Wonder of the World
In 1872, the newly rich Bernhardt Otto Holtermann used some of his wealth to employ Henry Beaufoy Merlin and Charles Bayliss, of the American and Australasian (A&A) Photographic Company, to photograph gold producing areas and cities in NSW and Victoria for exhibition overseas. These images provide the most comprehensive and detailed record of nineteenth century goldfields life and, with the commissioned photographs, now form the Library's Holtermann archive of 3500 wet plate negatives.
The Greatest Wonder of the World features this extraordinary collection of nineteenth century documentary images. Through enlargements, digital images and a selection of vintage prints and wet plate negatives, the exhibition tells the remarkable story of the A&A Photographic Company and the philanthropy and vision of Bernhardt Holtermann.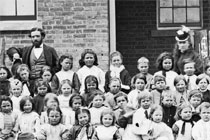 Learning
Interactive Teacher's Learning Kit, packed with HSIE, English, Visual Art, Drama and Music ideas.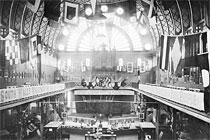 Events
Come to our fascinating exhibition talks and tours.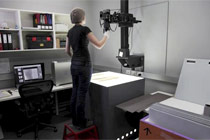 Holtermann blog
Join our discussions about the Holtermann images.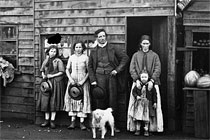 Discover more
View a selection of 50 photographs from the Holtermann plate-glass negative collection.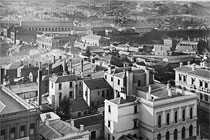 Explore our catalogue
View over 3500 Holtermann photographs in the Manuscripts, Pictures and Oral History catalogue.