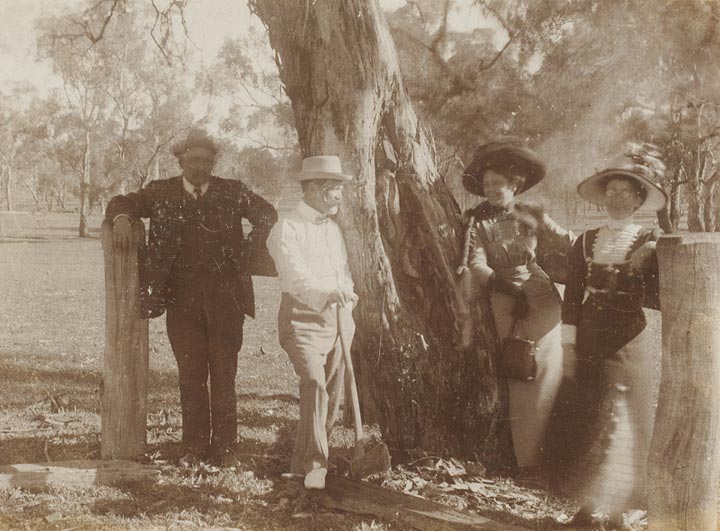 Photographs of Edmund Milne standing next to Aboriginal Arborglyphs [carved trees], Gamboola, near Molong, 1912
Photographer unknown
SPF / 1150

Yuranigh was a Wiradjuri man from the Molong district who befriended Surveyor-General Sir Thomas Mitchell on his 1845 expedition into central Queensland. When Yuranigh died in 1850, four trees were carved to mark his burial site. Mitchell later paid to have a headstone erected over the grave. Today Yuranigh's grave remains as the only example of a grave with traditional Aboriginal and European monuments.
These photos show amateur anthropologist Edmund Milne and a group of friends on a site visit in 1912.